Cristiano Ronaldo can't stop getting into the record books and he does that more than he gets into trouble. The recent record is appearing at most Euro Championship tournament than any player by making his fifth appearance at the ongoing Euro 2020. In the same vein, he has scored his 10th and 11th goal at the Euros to become the all-time topscorer ahead of Michel Platini. At 36 years, 130 days, he also became the oldest player to score for Portugal at a major tournament, breaking the record set by Pepe at the 2018 World Cup at 35 years and 124 days. The Juve forward also became the oldest player to score at least two goals in a European Championship match, breaking the record set by Andriy Schevchenko when he was 35 years, 256 days.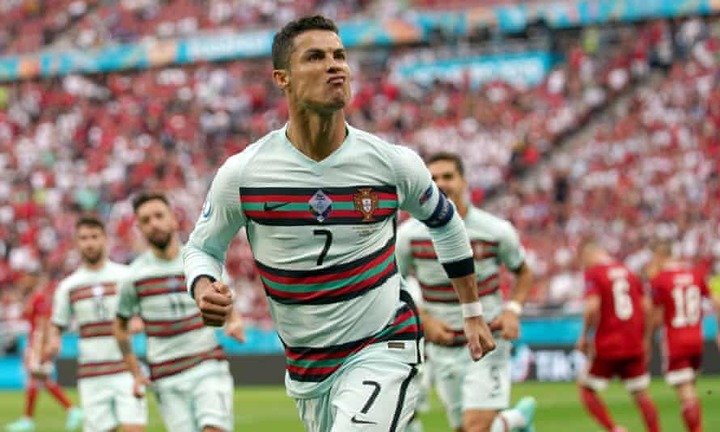 While the world is buzzing about the records, the event that happened at the press conference before Portugal won against Hungary should be a major talking point that shouldn't be swept under the carpet.
The Portugal captain removed two Coca-Cola bottles from the table in front of him at his pre-match press conference before holding up a bottle of water to the room and declaring people should drink water instead.
Then, he rolled his eyes and said with borderline disgust, "Coca-Cola".
Before some Ronaldo fan boys draw their daggers, they should know that they can watch football and be fans of Ronaldo because some people (sponsors) are investing their money. No athlete should be allowed to disrespect sponsors for whatever reason. Ronaldo has simply disrespected the sponsors and devalued them, it should not go without consequences. Ronaldo's action reeks of arrogance and insensitivity than for another flimsy reason.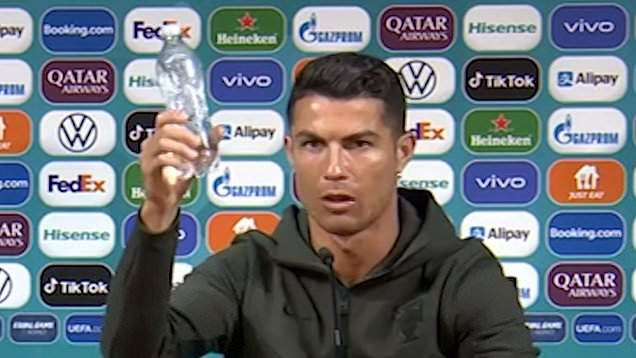 The case in support of Ronaldo is that, he is an advocate of healthy living and is not a fan of fizzy drinks like Coca-cola. No one made Ronaldo an advocate for health or a judge of products. While health practitioners have advised that the consumption of fizzy drinks should be reduced, no one have said they are unhealthy. A lot of people drink Coca-cola in healthy proportions. If Coca-cola were one of his sponsors, would he have done what he did?
Ronaldo should have thought of the negative impact his actions will have on the brand. Coca-cola are leveraging on the Euros and investing to improve their sales. Ronaldo's action is like a direct attempt to sabotage a business concern that has existed for years.
The company's shares dropped from 56.10 dollars to 55.22 dollars almost immediately after Ronaldo's actions, meaning the company's value fell from 242bn dollars to 238bn dollars. One can imagine the long term effect of this event.
In carrying out his delinquency, he raised a bottle of water with the message that people should drink water instead. It is of note that the water is not a branded one. Would he have 'advertised' the water if it was branded? Bringing to the fore the selfishness of these athletes. While they are trying to make all the money from their endorsements, they are ensuring no product is ambushing them. As athletes can sue companies that makes use of their images without authorization, Coca-cola should be able to take legal actions against Ronaldo for sabotaging them.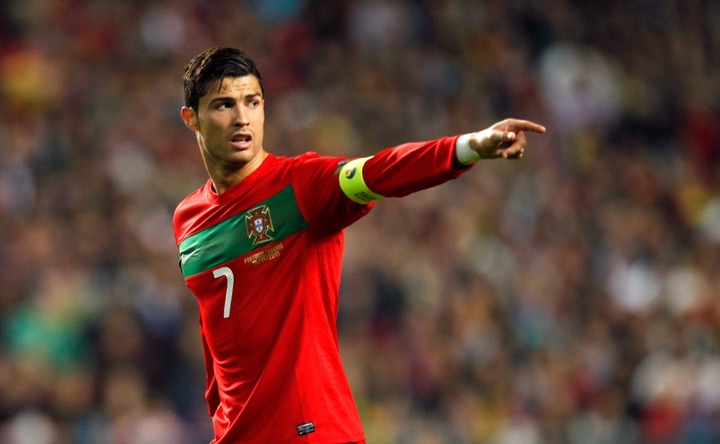 For UEFA, they must make Ronaldo a scapegoat and protect their sponsors from attacks such as this. Player power must be curtailed before it gets out of hand. No player should be seen as bigger than the game and the institutions. Ronaldo should not get away with this.