Arsenal returned to winning ways in the Premier League for the first time since November. In that time they have failed to win against the likes of Burnley, Aston Villa, Southampton, Wolves, including a run of not winning home matches, which included four straight defeats at home. A run that has seen them stuck in the relegation zone, closer to the bottom than to the top. However, they broke that duck when least expected with an impressive win against Chelsea. Have the Gunners turned the tides or have the win against Chelsea was just a flash in the pan?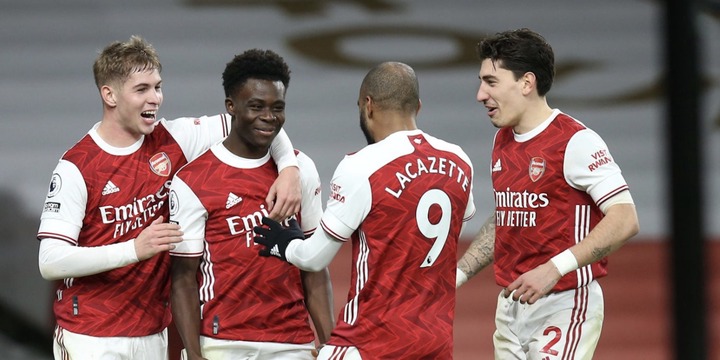 Kudos to Mikel Arteta for making some big calls or calls he was forced to make. Youngsters Emile Smith-Rowe and Gabriel Martinelli started and added more spark to the attack. Would he have started them if Pierre- Emerick Aubameyang was hundred percent fit or if Willian was available? It was glaring it was the call Arteta should have made earlier but he stuck with the misfiring Aubameyang and Willian alongside the likes of Nicholas Pepe and Alex Lacazette. That it took Arteta long to make or be forced to make the bold calls should be a cause for worry.
There have been calls that the sidelined Mesut Ozil should be called back due to an inability of the team to create chances. Their goals and chances created stats are embarrassing and one that should not be associated with Arsenal of London, maybe Arsenal Tula. They scored three against Chelsea and could have scored more but they still struggled to create clear cut chances. This is easy to argue against. For their 'dominance' against Chelsea, two of the goals came from set pieces and the third was a speculative shot many have argued was not intentional, even if it was intentional, it won't be successful nine out of ten times. The young players played with more energy and pressed Chelsea impressively but is it sustainable?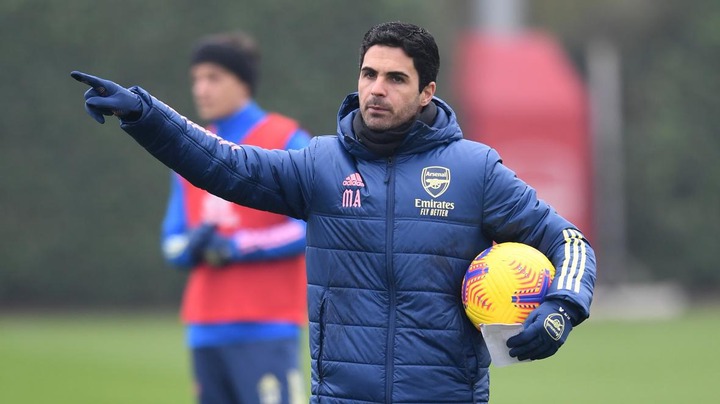 As we have seen in some of their wins and in some of their struggles, they tend to always move the ball out wide due to an inability to break down teams through the center. The first penalty came as a result of coming in from the flanks. While coming in from the flanks may not be bad, most times their final balls are always poor. We saw that against Chelsea, until Chelsea gave them the breakthrough with the penalty. The second goal was also Saka trying to run in from the flank before he was hacked down for the freekick that led to the second. It was a game in which Edouard Mendy in goals for Chelsea made numerous saves. Apart from scoring the penalty, Lacazette barely touched the ball in the opposition's box as he regularly dropped deep to link up play. It worked against Chelsea but in truth, we have seen it all before and many teams have set up to nullify it. It was not a tactical ingenuity that Arsenal fans can get overly excited about.
Three goals up and seemingly comfortable, Arsenal found a way to be Arsenal still, they allowed Chelsea back into the match. It was almost three- two and an edgy finale had Bernd Leno not pull up a penalty stop. Their next two matches are against fellow relegation strugglers Brighton and Hove Albion and West Brom. If they are able able to get maximum six points in those matches, Arsenal fans can bring out the sticks of the drums, not the drums yet. But very few Arsenal fans are confident going into the matches still. Brighton have become a sort of a boogey team, they did the double against Arsenal last season. Sam Allardyce is in charge at West Brom, he has a good record against Arsenal.
Arsenal should still see this as a crisis period and do good business in January instead of waiting till the summer, since they have decided to stick with Arteta. Like they did in 2011 after an 8-2 defeat against Manchester United, when they went into the transfer market to do emergency business – that brought Arteta to Arsenal, they should do same in January. The team needs lots of quality. The quality of the players can cover up for some of Arteta's flaws while he continues to learn the ropes. The win against Chelsea might just be a flash in the pan, there is still lots of work to be done.
Follow us on Twitter @goaldbal